INFECTION  |  Themed Airsoft Skirmish
Saturday 2nd November
Min Age is 12 years to take part in this event.
Note – This event is not NOT ZOMBIEGEDDON Event, if you book accidentally you will not be refunded. Zombiegeddon is not running this year, the below event is completely different)

The Story
The year 2026, meteors containing a deadly element know as "Element 115" crash onto Earth. Besides its sinister rave lighting and "oooo" noises up close, Element 115 contains super powering properties and with the correct know could be used in the production of devastating weapons. Oh, and it also turns dead people into zombies. Germany is the front runner in its research and design of a super weapon which has all other world super powers nervous. Tensions are mounting, the battle lines are being drawn.
The Format
This is a themed halloween skirmish played mainly at night with Airsoft equipment, essentially an open skirmish with a storyline and some additions to mix it up and give you a fun nights gaming. You are required to have either your own Airsoft equipment for this event (gun and face protection, gun mounted torch) but we will also be offering a limited amount of rental packages for those who do not have their own equipment.
Gates Open 3pm Close 330pm
Chrono and Briefings 330pm – 430pm
Event Ends 930pm
Prices – See below
The Tickets and Roles 
Infantry Ticket Own Gear €35 (Torch required)
Infantry Ticket Rental €60 (Includes Gun, Mask, Ammo, Torch)
Zombie €20 (No guns needed / Mask and Overalls provided)
Infantry Role €35 Own Gear or €60 Rental Pack
All infantry will be assigned to either German or U.S Forces on the night where you will take part as a regular player in the various game scenarios (bit like a regular gameday but with tweaks). For each game however, select players on rotation will be allocated as "infected" meaning when hit (dead) you will become well infected. More info on the night but be prepared to embrace this if you book the event. Everyone will be expected to perform this role at least once in a full game on the night. Don't book the event unless you are up for the craic and willing to embrace the role!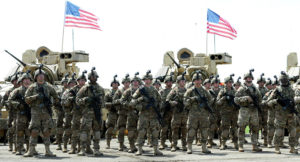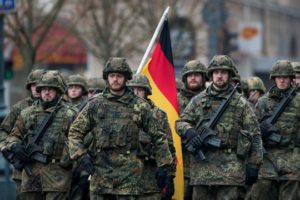 Zombie Role €20 (Min age 16 years to be a Zombie)
Max 10 places available
Fan of the walking dead or Zombie enthusiast? Interested in being a Zombie all night, here is your chance. We can provide protective masks and suit overalls or bring your own set up and props. You won't be armed but will have special rules to assist you in spreading your virus!!!!  You will need to pad up for this role to ensure a comfortable night as the walking dead!