Airsoft Combat Games
Disclaimer Required to be completed in advance for each participant and brought with you on the day (See below)
PLEASE ENSURE to arrive 15 minutes before your booked slot, late arrivals who miss the briefing, will not be permitted to participate
Airsoft Combat Games (11 Yrs+) is similar to adult paintball but where low impact and more realistic equipment is used. Cheap on your pocket too with unlimited ammo for only €5!

We also offer low impact paintball (CLICK HERE FOR SPLATMASTER) for ages 7-12 years.
Airsoft has now taken over from Paintball and no surprise as its great value, less painful and more realistic. Think of it is a real life call of duty video game! Whether it's scoring the flag or defending the bunker – You will be immersed in our game modes and guided by our expert Marshals to ensure a safe and informed activity session with us. Rental Pack includes Mask (Strict Sanitisation Policy), Airsoft Rifle, Magazine, Full Mag of Ammo per game.
Airsoft Rental Package Rates
You don't need a group to join our weekend sessions as there will always be other players there to play with and against.
Airsoft Rental Half Day     |     Saturday    10am-1pm
Airsoft Rental Half Day     |     Saturday    2-4pm
Airsoft Rental Half Day     |     Sunday      10am-1pm
Airsoft Rental Half Day     |     Sunday      145pm-4pm
Add Ons – Unlimited Ammo
Disclaimer Required to be completed in advance for each participant and brought with you on the day (See below)
PLEASE ENSURE to arrive 15 minutes before your booked slot, late arrivals who miss the briefing, will not be permitted to participate
Under no circumstances is alcohol or any other substance permitted that may affect your ability to take part coherently and safely. Any person suspected of having consumed alcohol will be removed from the activity with no refund offered.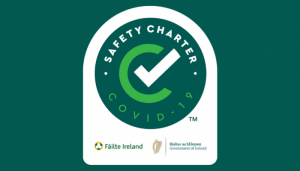 Covid – 19. Please rest assured all necessary precautions and strict adherence to measures are in place in relation to Covid 19 including a strict mask sanitisation policy. Physical distancing, regular hand sanitisation and contact tracing are all also in place. Our events are outdoors and all guidelines are followed.
All bookings are strictly non refundable. As per our terms and conditions and in order to maintain cash flow and stay viable, we do not offer refunds for cancelled bookings for any reason including Covid related closure. If you book and we have to cancel due to government restrictions / Covid case outside our or your control then we will offer a reschedule that suits your needs in the future. We appreciate your support.
Permission slips/waivers are required for all participants. Any group above 6 persons in size must bring the forms pre-completed on the day. All players under 16 years of age must have the form signed by a "competent adult" on their behalf
Book Here
TIP: WHEN YOU SELECT YOUR DATE OF CHOICE ENSURE YOU ALSO CLICK THE TIME BELOW
Airsoft Combat Games
Gallery