Airsoft has now taken over from Paintball and no surprise as its great value, less painful and more realistic. Think of it is a real life Call of Duty or Fortnite video game! Whether it's scoring the flag or defending the bunker – You will be immersed in our game modes and guided by our expert Marshals to ensure a safe and informed activity session with us. We have a range of consumables (goggles, gas, BBs etc) available for sale on site including rental of masks etc.
Airsoft Rental Package Rates
You don't need a group to join our weekend sessions as there will always be other players there to play with and against.
You are booking an open skirmish and therefore will be participating with others. Exclusive sessions can be arranged for an additional fee or if over 40 participants are taking part. For more info please email: bookings@redhillsadventure.ie
Birthday Package Special
Organising a birthday party and looking for the next level of activity to give someone special the best birthday party ever?!? Looking for things to do in Kildare for a Family or club day out close to Kildare Village?  Airsoft Combat Games is a perfect and unique activity for birthday parties, club days, school tours, corporate and adult events. Strictly 12 years plus.
€30 per person *

FOR A LIMITED TIME ONLY

* INCLS FREE UNLIMITED AMMO ADD ON (SAVE €10pp RRP €40pp!)
To avail of our birthday party package with free add-on you MUST book 8 or more persons
Add Pizza party to your package below! Minimum numbers for catering is strictly 8!
Please feel free to bring a cake and party bags if desired. We provide a picnic bench and outdoor sheltered area

Birthday package is only available on Saturdays 10am – 12pm.

Afternoon sessions are not permitted to avail of this offer
Due to contracts in place with our caterers, own catering is not permitted. You can bring party bags of treats or a cake if you wish. Please bring anything you need for the party time afterwards (paper plates, candles, slicing utensil) as we supply only the picnic bench in a sheltered area for up to 30 minutes.
Please do not book your Unlimited Ammo add-on if availing of the Birthday Package Offer.
Please do not book your Pizza add-on if you do not have the minimum required numbers. Refunds will not be given or offered. Kindly read our T&Cs carefully.
If adding to an existing booking and your total booking party is 8+ persons, please cite your RHXXXX booking confirmation number and add catering as needed.
*

BOOK NOW

* Wednesday Evening Open Skirmishes are LIVE! 

€30pp

|
6pm – 830pm.
Airsoft Rental      |     Saturday     10am -12pm *PLAY FOR LESS*
Airsoft Rental      |     Saturday     2 – 4pm
Airsoft Rental      |     Sunday       10am -1pm
Airsoft Rental      |     Sunday       145pm – 4pm
Add-Ons Available – Unlimited Ammo
– Pizza w/ drink (Min of 8 required)
Disclaimer Required to be completed in advance for each participant (See below)
PLEASE ENSURE to arrive 15 minutes before your booked slot, late arrivals who miss the briefing, will not be permitted to participate
Under no circumstances is alcohol or any other substance permitted that may affect your ability to take part coherently and safely. Any person suspected of having consumed alcohol will be removed from the activity with no refund offered.
Please complete and forward to any participants before the tour date. Submission can be done online below. This is not a booking confirmation and must be completed after you have paid for your slots.
Pre-completed Disclaimers are required for all participants and if under 16, they must be signed by a competent adult. Participation in events will not be permitted without a pre-completed Disclaimer, completing these on arrival causes delays and activity time will be missed.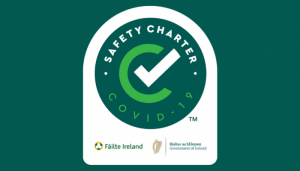 All bookings are prepaid fully in advance and are strictly non refundable and non transferrable to other dates. As per our terms and conditions must be accepted by you prior to making your booking. There is no option to change the date or time of your booking once purchased. Unfortunately we cannot issue refunds, transfers or cancellations; there is no legal right to cancel as the booking is for leisure activities to take place on a specific date as described in regulation 13 of the European Union Consumer Information (Rights) Regulations 2013 (SI 484/2013'). Redhills Adventure accepts no responsibility for a customer's inability to attend their booked event due to any external factor including but not exclusive to traffic restrictions, illness, weather conditions etc.
Book Here
TIP: WHEN YOU SELECT YOUR DATE OF CHOICE ENSURE YOU ALSO CLICK THE TIME BELOW
PLEASE DO NOT BOOK ADD-ONs UNLESS YOU ARE PAYING FOR THE MINIMUM NUMBER STATED BELOW AND REQUIRED TO RUN THE ACTIVITY.
Rental Airsoft & Birthday Parties
Gallery