Airsoft Own Gear
Redhills Airsoft Kildare is one of Ireland's leading and longest running Airsoft Sites. We are the perfect mix of outdoor terrain and buildings with great facilities for our gamers. Redhills Airsoft (operated by Redhills Adventure) is run by experienced Marshals who are gamers themselves. We have a fantastic bunch of regular gamers of all ages along with new members and first timers to the site every weekend.
Visit us today and enjoy a thorough gaming experience with all the bases covered!
Min age 12 years, however 11 year olds can take part in events once an adult is participating with them.
Airsoft Sessions Available:
Saturday  |  930am-12pm  |  €25pp*
Sunday Morning  |  10am-1pm  |   €25pp*
Sunday Afternoon  |  130pm-4pm  |  €25pp*
Sunday Full Day  |  10am-4pm  |  €30pp*
*Membership due of €5 per person on your first visit in both the following periods
January 1st – June 30th
July 1st – December 31st
How to Book:
– Choose your session on the calendar located below
– Make sure to select (click) your time
– Book your slot (One booking per player- do not book multiple slots)
– Pay a non refundable deposit of €15 (Balance on the day card or cash)
– VOUCHER? CONTACT BOOKINGS@REDHILLSADVENTURE.IE
– Proceed to checkout & complete purchase by entering your card details
– Your booking confirmation will follow via email (Ensure to check Spam)
– All deposits are non-refundable and are non-transferable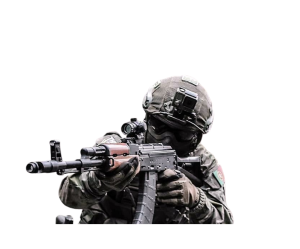 IMPORTANT PLEASE READ AHEAD OF YOUR VISIT
PAYMENT & BOOKING
A DEPOSIT OF €15 IS REQUIRED FOR EACH SLOT AND MUST BE PAID TO RESERVE YOUR SPACE. THE BALANCE IS DUE ON YOUR GAMEDAY AND PAID ON-SITE VIA CASH OR CARD. VOUCHERS PLEASE CONTACT US DIRECTLY. BOOKING FOR OWN GEAR IS ONLY AVAILABLE ON THIS PAGE. VELLO IS NO LONGER USED FOR BOOKINGS.
ALL ADVERTISED SESSIONS LISTED ABOVE ARE AVAILABLE FOR OWN GEAR BOOKINGS. SLOTS ADVERTISED ON OUR RENTAL PAGE (SATURDAY 10am-12pm AND 2pm-4pm) ARE NOT AVAILABLE FOR OWN GEAR BOOKINGS.
GAMING RULES & CHRONO PROCEDURES
CLICK HERE FOR SPECIFIC GAMING RULES AND NEW CHRONO PROCEDURES
ONLINE DISCLAIMER
IF YOU HAVE NEVER SUBMITTED A DISCLAIMER FOR ANY OF OUR EVENTS, PLEASE CREATE A PASSWORD. THIS WILL ENABLE YOU TO REUSE YOUR SAVED SIGNEE INFO WITHOUT THE NEED TO FILL OUT A NEW FORM EACH TIME YOU BOOK.
Pre-completed Disclaimers are required for all participants and if under 16, they must be signed by a competent adult. Participation in events will not be permitted without a pre-completed Disclaimer, completing these on arrival causes delays and activity time will be missed.
OTHER IMPORTANT INFORMATION
CANCELLATIONS – We reserve the right to amend and/or cancel your booking should the session not take place due to unforeseen circumstances such as weather (red warnings etc.). An alternative option i.e. a reschedule will be offered dependant on availability should that occur.
ARRIVING & GEARING UP -You will be allocated a designated gear up area on arrival. Please register and pay your balance prior to gearing up. Arrival windows are typically 15 minutes before a stated time slot. We advise all players to wear eye protection on arrival and all guns must be clear with mags left out until gaming starts. All RIFs must arrive covered to the site.
– Consumables available onsite to purchase i.e. BIO BBs, Gas, Face Pro
LOCATING US & ARRIVAL – You will find us Google maps. Our Eircode is R51ED37
MEMBERSHIP – Membership due of €5 per person on your first visit in both the following periods
January 1st – June 30th
July 1st – December 31st
FACE PROTECTION – Eye Protection must have a strap and fit your eye sockets properly. Hard Lower is mandatory. Suitable Eye and Mouth Protection for sale onsite if required (eye protection available to rent). We reserve the right to prohibit the use of any face protection we feel is unsafe following an examination and testing.
COVID 19/ INFECTIOUS DISEASES – Based on Government Guidelines relevant at the time of your booking, EXPECT Precautionary Measures on arrival to ensure the safety of all customers and staff.
www.redhillsadventure.ie/own-gear-booking-terms-and-covid-19-safety-measures/
– If you are suffering or experiencing any symptoms of an illness that may be transmissible, please do not book. Refunds will not be provided.
SMOKING & VAPING
– New Designated Smoking Area – refer to Marshals
– No vaping is permitted in indoor areas or close to indoor areas where other customers are congregating
– Consumption of alcohol or any other substance that may affect your ability to coherently and safely participate is strictly prohibited
Kindly note we do not offer refunds, reschedules or cancellations. Once you click checkout, you agree and accept all terms & conditions related to this booking.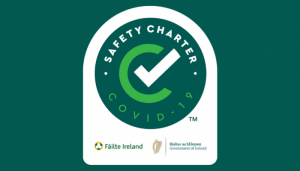 All bookings are part-paid in advance with a deposit and are strictly non refundable and non transferrable to other dates. As per our terms and conditions, they must be accepted by you prior to making your booking. By clicking checkout you agree & accept our booking and payment terms. There is no option to change the date or time of your booking once purchased. Unfortunately we cannot issue refunds, transfers or cancellations; there is no legal right to cancel as the booking is for leisure activities to take place on a specific date as described in regulation 13 of the European Union Consumer Information (Rights) Regulations 2013 (SI 484/2013'). Redhills Adventure accepts no responsibility for a customer's inability to attend their booked event due to any external factor including but not exclusive to traffic restrictions, illness, weather conditions etc.
Airsoft Sessions Available:
Saturday  |  930am-12pm  |  €25pp*
Sunday Morning  |  10am-1pm  |   €25pp*
Sunday Afternoon  |  130pm-4pm  |  €25pp*
Sunday Full Day  |  10am-4pm  |  €30pp*
*Membership due of €5 per person on your first visit in both the following periods
January 1st – June 30th
July 1st – December 31st