Teen Summer Camp
9th – 11th August '23 | 16th – 18th August '23 
Visit the coolest camp this Summer! Two weeks only and places are limited!
How to Book?
1. Choose camp week, select 2 day option
2. Enter number of participants
3. Select additional 3rd day add-on (if required) and Checkout
4. Complete booking by submitting our mandatory online Registration & Disclaimer Form for each participant (located on your booking confirmation email)
BOOK DURING THE MONTH OF MAY FOR OUR **EARLY BIRD RATE**! SAVE €€ OFF THE RRP:
2 days | **€80 per person**
3 days | **€105 per person**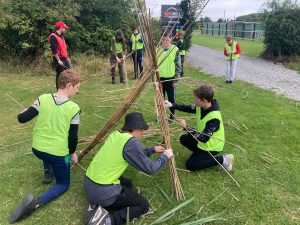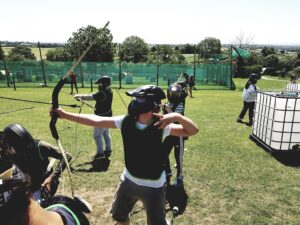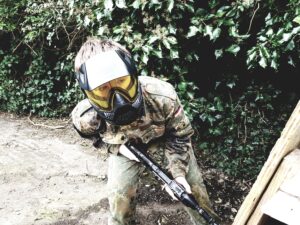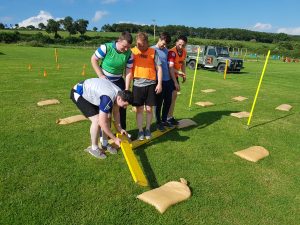 Learn all about airsoft combat gaming which is one of Ireland's fastest growing hobbies for ages 12 years and up. Airsoft features every day where we take you through all the different types of Airsoft from skirmishing to speedsofting to more advanced milsim style games and rules.
Learn about safety, equipment maintenance and learn new tactical skills to help advance your gaming skills or simply just get introduced to a fantastic new pastime that sees thousands of players game every weekend in Ireland who enjoy the social and mental health benefits of this outdoor and addictive hobby!
Improve your aim and speed with target range training in both Airsoft and Traditional Archery. Learn a skill in Bushcraft in our two acre elephant grass zone, play Tag Archery and take part in Skill Zone for some fun challenge style activities.
These are the first of their kind camps in Ireland aimed at 12 years and up. No experience is necessary and whether you are attending having never heard of Airsoft before or you are a regular gamer*, you will enjoy this camp!
*Those who possess their own gear and wish to attend camp with them are welcomed to do so, subject to passing our Chrono testing procedures.
A New Skill everyday!
Gaming Training – Learn new techniques!

Target Skills (Traditional Archery and Electronic Airsoft Targets)

Team Work & Radio Communications

Gear Maintenance and Operation

Safety Training – Redhills is Ireland's leading venue in safety and gaming protocols, learn from the best!

Skill Zone

Bushcraft

Daily Airsoft Skirmish featuring different game styles such as Skirmishing, Speedsofting and Milsim!

Level up as you play your way through various game modes with each one more difficult than the last!

Archery Tag
REGISTRATION & CAMP INFO
Registration is the first Tuesday of each camp week: early arrival between 9-930am is essential!
Week 1 Camp Times:
9th – 11th August '23  | 930am – 3pm
Week 2 Camp Times:
16th – 19th August '23 | 930am – 3pm
An automatic €15 administration charge will be applied per reschedule. You understand and agree our T&Cs by proceeding with checkout.